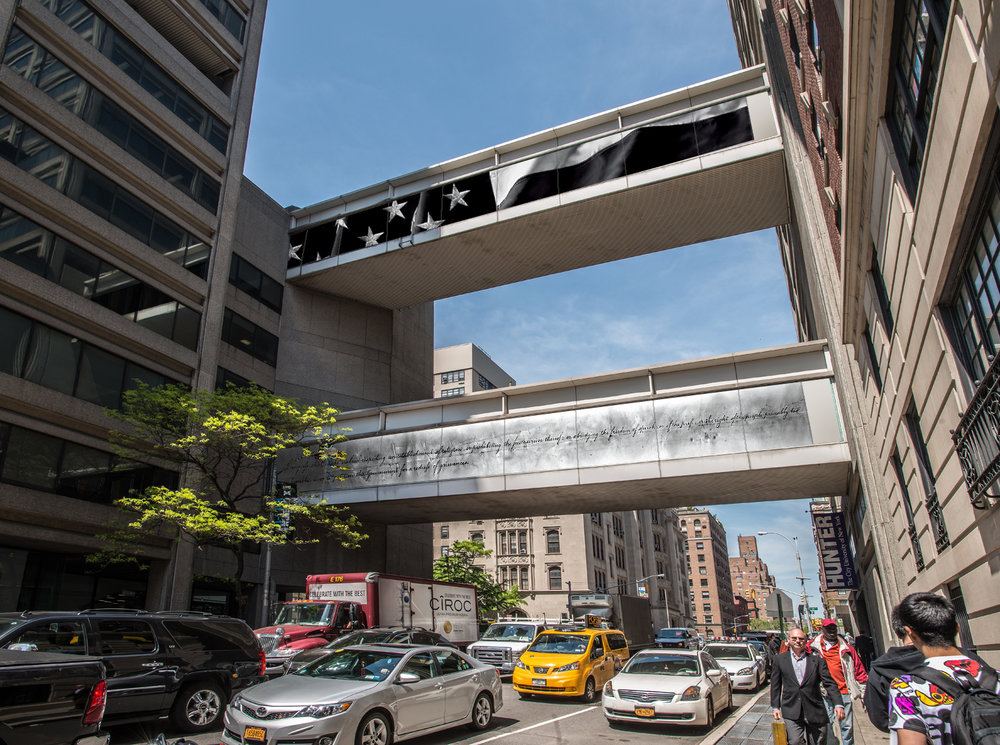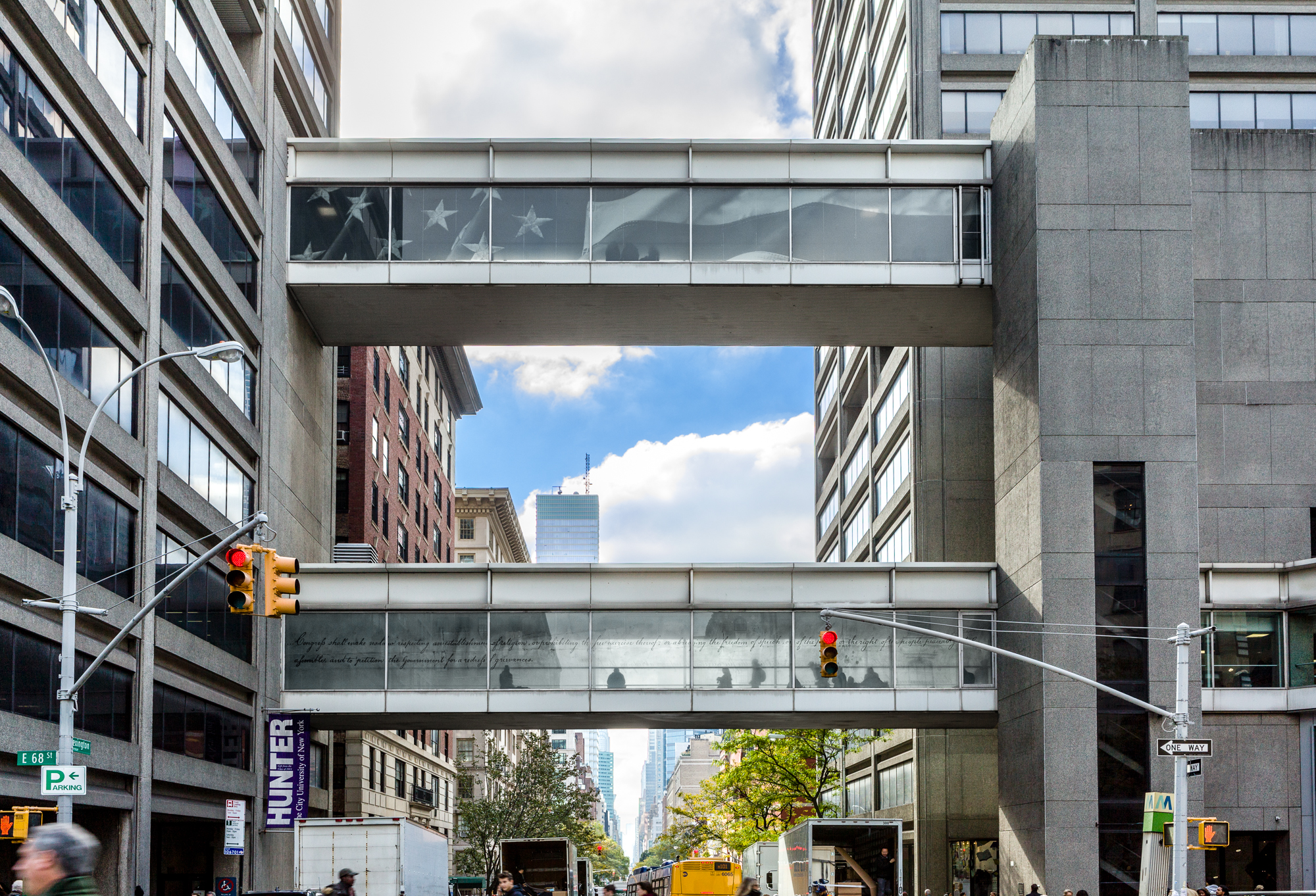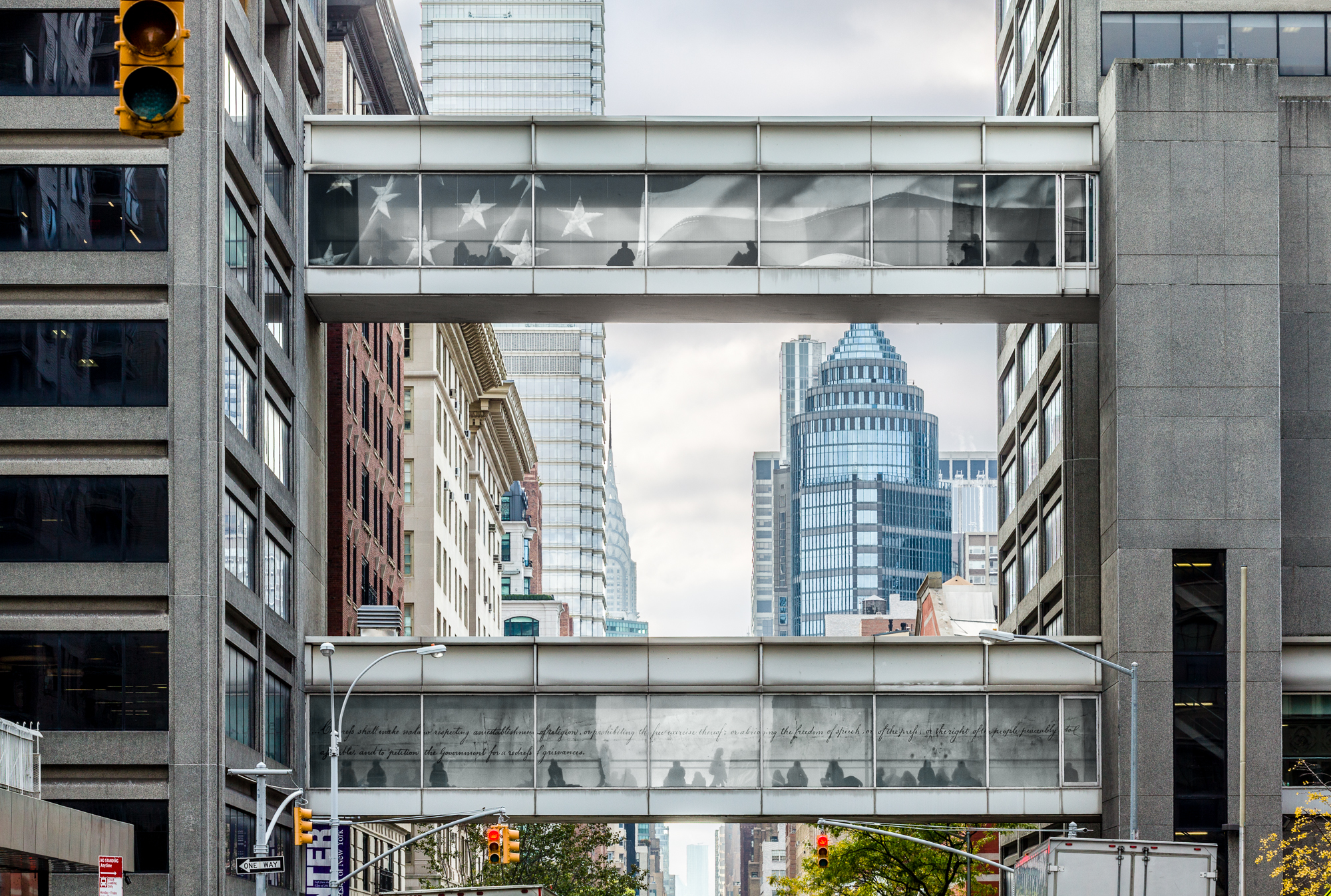 Robert Longo: American Bridge Project
September 1 – December 1, 2017
Hunter West Building
132 East 68th Street
New York, NY 10065
Curated by Jill Brienza with Sarah Watson
Organized by the Hunter College Art Galleries & the Department of Art and Art History
Installed on the sky bridges across Lexington Avenue, Robert Longo's American Bridge Project is based on two of the artist's large-scale charcoal drawings. On the third floor sky bridge, the artist offers images of the First Amendment to the United States Constitution, which affords us freedom of assembly, religion, and speech. Rendering the text as it was first written in pen and ink, Longo reminds us that it was crafted by human hand. He juxtaposes this with a stock image of the American flag, repeated on each side of the seventh floor sky bridge.
In a time when the values enshrined in the Constitution are at the center of national debate, the act of enlarging and re-presenting these American images gives them new meaning. "I don't usually like to be so explicit," Longo said, "but the First Amendment is very important to me. There's a reason I'm drawing it, and the American flag, at this moment."
Robert Longo (born 1953) is a fall 2017 Judith Zabar Visiting Artist at Hunter College. Longo's work is currently featured in the exhibition Proof: Francisco Goya, Sergei Eisenstein, Robert Longo, on view at the Brooklyn Museum September 8, 2017–January 7, 2018.
Robert Longo: American Bridge Project is made possible by Artnet, with additional funding provided Metro Pictures Gallery, Jules Demchick and Barbara Nessim, Carol and Arthur Goldberg, and the Landy Family.